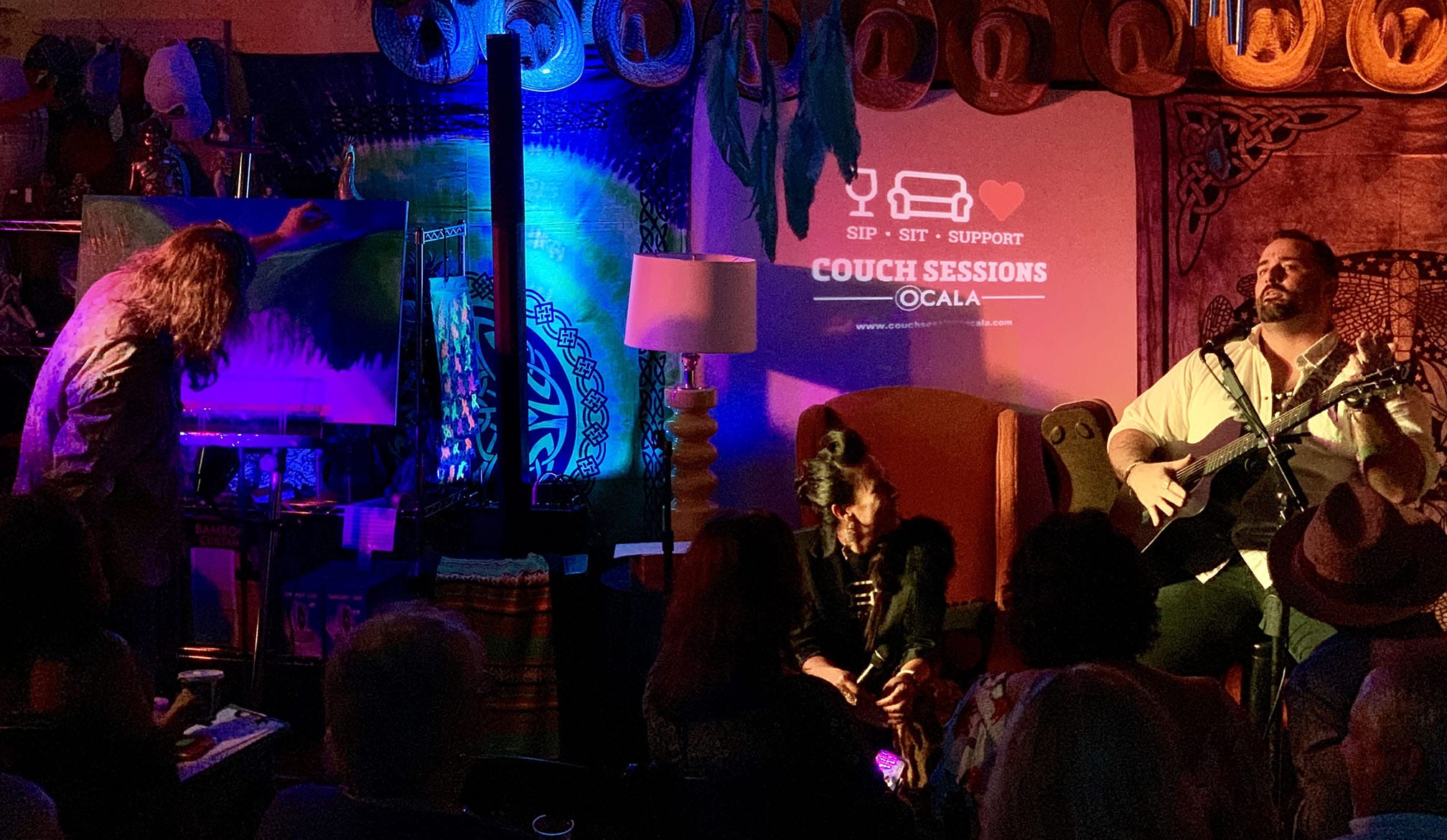 About Couch Sessions Ocala
What is Couch Sessions?
Immerse yourself in a mesmerizing symphony of music and art, where the tales of creative genius unfold before your very eyes. Watch as artists bring their masterpieces to life in sync with the emotive cadence of live music, weaving a spellbinding tapestry of sound and color. Delve deeper into the artistic process as you, the audience, spark candid conversations with both musicians and artists, unearthing their inspirations and techniques.
Couch Sessions encapsulates a rare, exhilarating communion between art enthusiasts and visionaries alike, where every moment is savored in a shared, captivating atmosphere. This enthralling exchange celebrates the raw, unfiltered beauty of artistic creation, offering a truly unforgettable experience for all who partake.
Our Mission
Couch Sessions Ocala is dedicated to uniting the fine arts and music communities in a recurring event series showcasing the seamless integration of both art forms. Our mission is to cultivate a passionate following and raise awareness and funding for participating organizations, artists, and musicians. By hosting Couch Session Series in local businesses and venues, we aim to revitalize downtown Ocala's cultural scene and stimulate commerce. We strive to foster strong collaborations among arts organizations to aid in grant writing within the state of Florida. Couch Sessions Ocala is committed to advocating for fair compensation for musicians and providing artists with opportunities to showcase and sell their work at our events.
History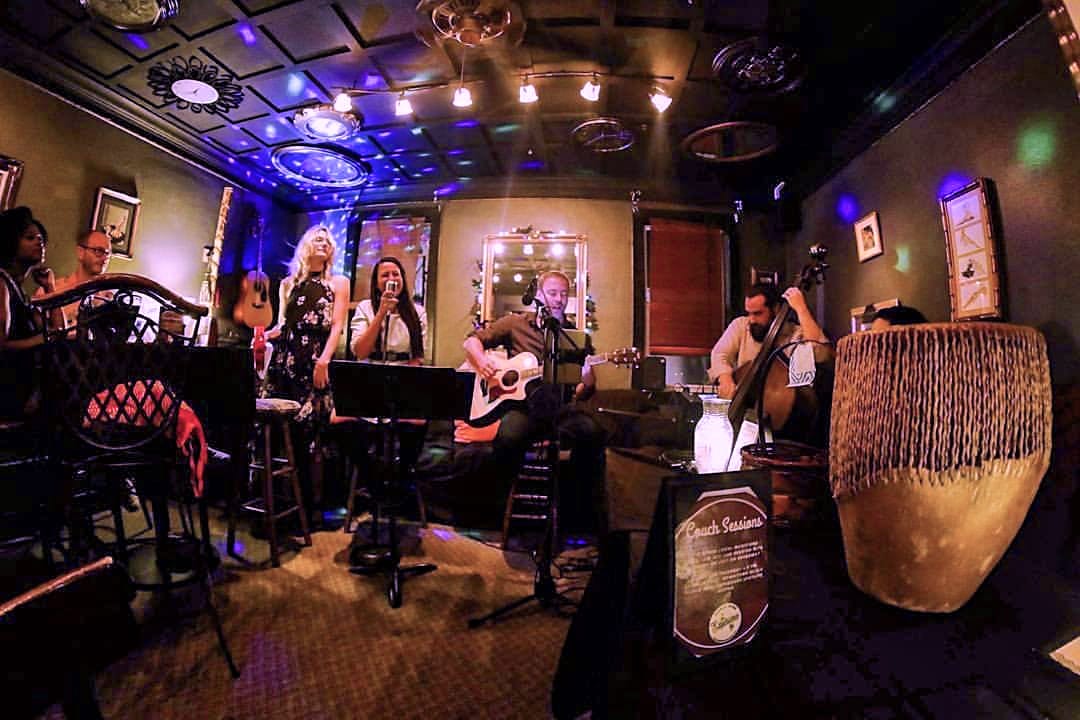 Couch Sessions Ocala was conceived as the brainchild of three passionate individuals - Olivia Ortiz, Mike Wall, and Tony Ortiz. Their shared vision was to enrich and unite the creative community in Ocala through a unique and inspiring platform.
The origins of Couch Sessions Ocala can be traced back to events hosted by Olivia and Mike every third Thursday at The Keep Downtown. They invited local musicians to participate in impromptu, off-the-cuff performances. These gatherings aimed to recreate the atmosphere of their beloved "Band House" – a place where people would come together, relax, and immerse themselves in the creative process unfolding around them.
Despite its humble beginnings, Couch Sessions Ocala quickly gained traction and captured the hearts of many. As the event started to outgrow its original venue, they knew it was time to take their vision to the next level.
With the help of local sponsors and a talented roster of local artists and musicians, they launched the first summer series of Couch Sessions Ocala as it is known today. The overwhelming support and dedication of countless community members and volunteers have played a pivotal role in the growth and success of Couch Sessions Ocala.
Today, Couch Sessions Ocala is a testament to the power of community, creativity, and collaboration. With the continued support of our sponsors, artists, and attendees, we look forward to nurturing the Ocala creative scene for years to come.